Join AlphaMaven
The Home Of Alternative Investments
Find, Follow, Connect & Communicate
Make Data Driven Decisions - Access the Industry's Most Comprehensive Profiles!
Find what you are looking for:
We offer access to integrated state-of-the art search algorithms so you can filter through hundreds of thousands of profiles, documents, videos, news stories and more to instantly find what you are looking for!
Join now (only $99/month) for advanced search filters that will allow access to granular information, insights, and intelligence.
Pre-Screened Listed Investments
Contact & Company Profiles
News, Videos, Presentations, Market Commentary, Research, Awards, Due Diligence Documents and much more!
Sign Up Now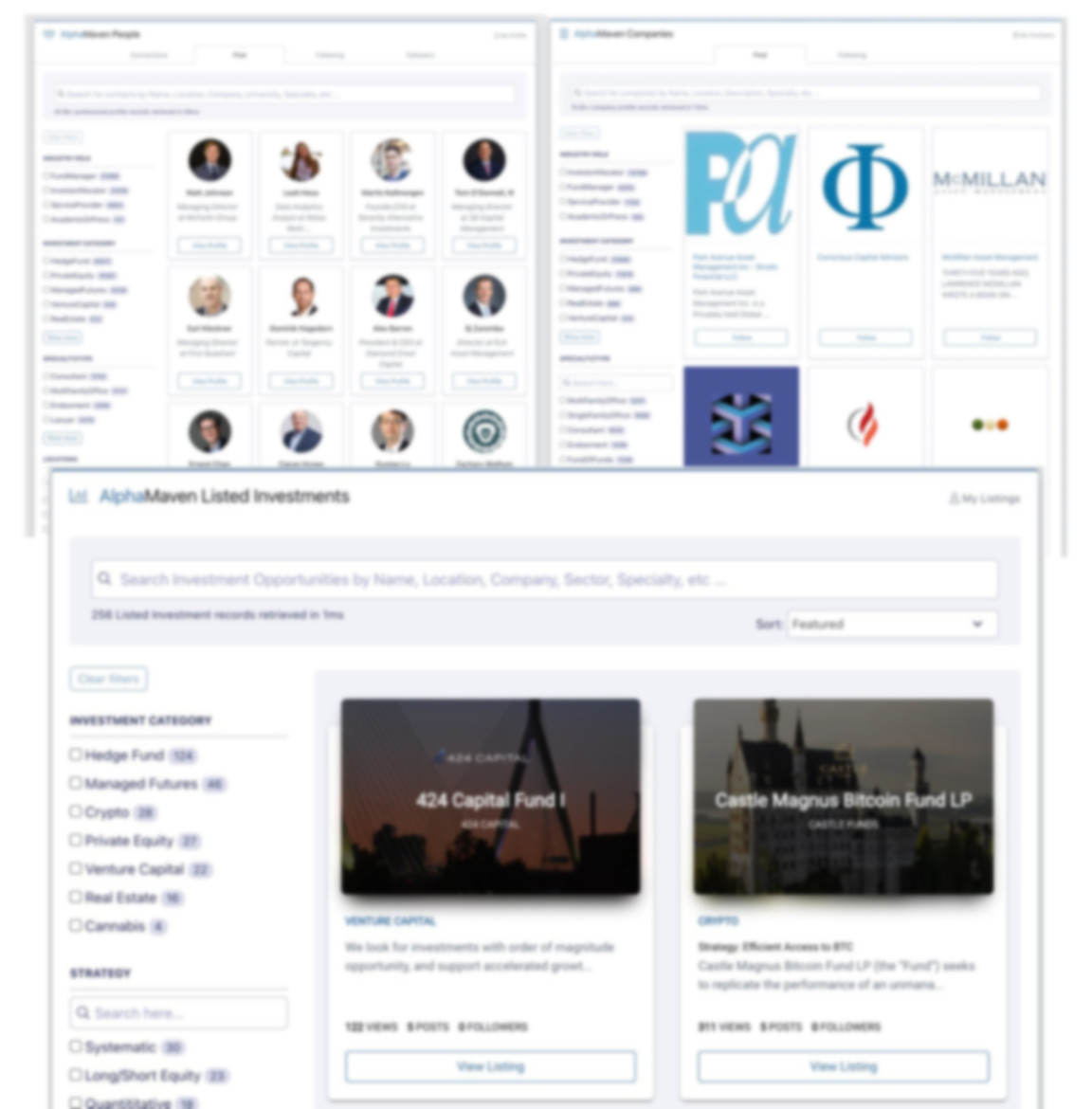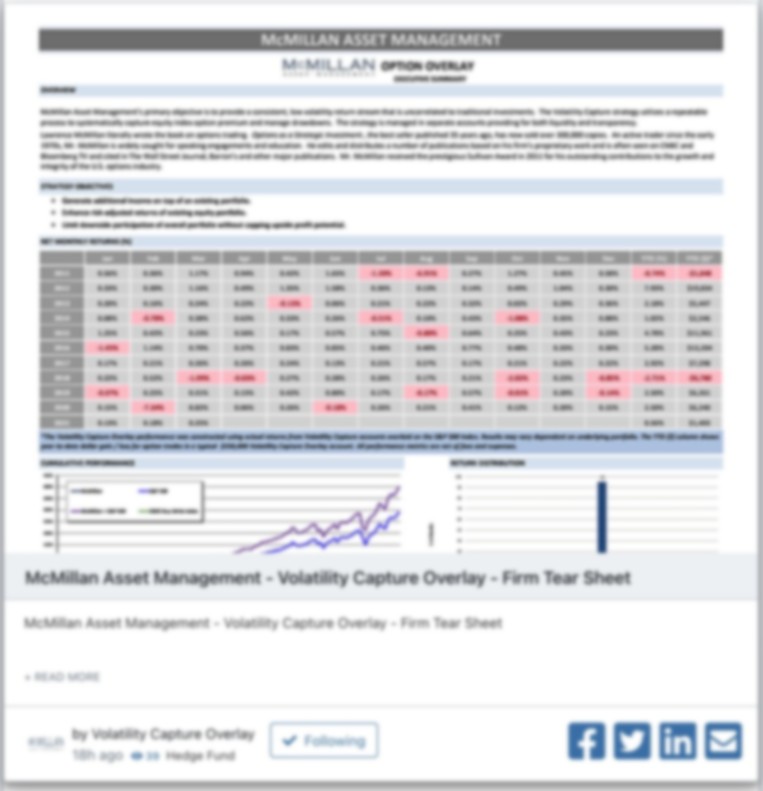 Follow for updates:
Follow Listed Investments, Contacts and Companies to continuously receive posted updates directly to your custom feed!
Follow Listed Investments
Follow Contacts
Follow Companies
Sign Up Now
Communicate with members:
Easily communicate with other members utilizing AlphaMaven in-application group messaging. Use messaging to communicate with individual connections or send messages directly to Listed Investment Opportunities.
Messages sent to Investment Listings are received by the entire investment team and function as a group message. Listing administrators can create teams with a few simple button clicks.
Easy Integrated Investor Communications
Team Friendly Group Messaging
Sign Up Now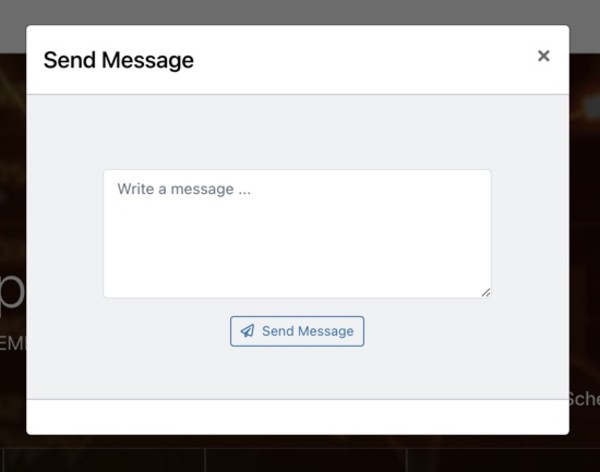 ---
AlphaMaven Premium Services
ALL ALPHAMAVEN CONTENT IS FOR INFORMATIONAL PURPOSES ONLY. CONTENT POSTED BY MEMBERS DOES NOT NECESSARILY REFLECT THE OPINION OR BELIEFS OF ALPHAMAVEN AND HAS NOT ALWAYS BEEN INDEPENDENTLY VERIFIED BY ALPHAMAVEN. PAST PERFORMANCE IS NOT INDICATIVE OF FUTURE RESULTS. THIS IS NOT A SOLICITATION FOR INVESTMENT. THE MATERIAL PROVIDED HEREIN IS FOR INFORMATIONAL PURPOSES ONLY. IT DOES NOT CONSTITUTE AN OFFER TO SELL OR A SOLICITATION OF AN OFFER TO BUY ANY INTERESTS OF ANY FUND OR ANY OTHER SECURITIES. ANY SUCH OFFERINGS CAN BE MADE ONLY IN ACCORDANCE WITH THE TERMS AND CONDITIONS SET FORTH IN THE INVESTMENT'S PRIVATE PLACEMENT MEMORANDUM. PRIOR TO INVESTING, INVESTORS ARE STRONGLY URGED TO REVIEW CAREFULLY THE PRIVATE PLACEMENT MEMORANDUM (INCLUDING THE RISK FACTORS DESCRIBED THEREIN), THE LIMITED PARTNERSHIP AGREEMENT AND THE SUBSCRIPTION DOCUMENTS, TO ASK SUCH QUESTIONS OF THE INVESTMENT MANAGER AS THEY DEEM APPROPRIATE, AND TO DISCUSS ANY PROSPECTIVE INVESTMENT IN THE FUND WITH THEIR LEGAL AND TAX ADVISERS IN ORDER TO MAKE AN INDEPENDENT DETERMINATION OF THE SUITABILITY AND CONSEQUENCES OF AN INVESTMENT.